Last Fling Before The Ring
It's no surprise that Collingwood makes it to the number 1 spot on the top 6 bachelorette party destinations.  You don't have to travel too far to get here, and there are a wide variety of activities within close proximity.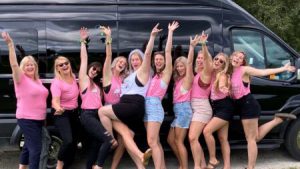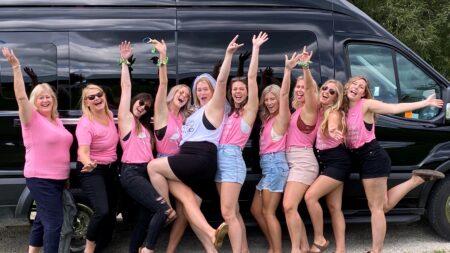 Visiting local vineyards is popular with bachelorettes and there are three in the region that have all produced award-winning cold climate wines.  Each have outdoor patios with spectacular views, and provide a relaxing atmosphere to sit back and sip your flight or glass of wine.  There are also numerous cideries and craft breweries, each very unique and fun to visit.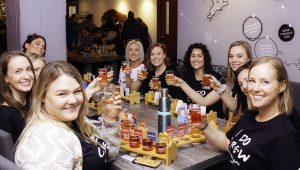 If your group are into adventures and action, there are plenty of choices such as kayaking, caving, zip lining, golfing, a guided hiking adventure, horseback riding and more.  You will definitely not get bored with all there is to see and do.
Should you be looking for a more relaxed and pampered experience, then perhaps a visit to Scandinave Spa, or one of the other local ones is how you'd like to spend an afternoon.
Accommodations are plentiful in Collingwood and the Blue Mountains as well.  There's something for every budget from small boutique hotels, bed and breakfasts, Airbnb's and major hotel chains, including the brand-new Holiday Inn Express Collingwood.
We are fortunate to have many exquisite restaurants in Collingwood and all surrounding communities.  You'll have a hard time deciding on which one(s) to try.
You know the expression shop till you drop.  Well, there's plenty of shopping to be had in Downtown Collingwood, the Village at Blue, Thornbury and beyond.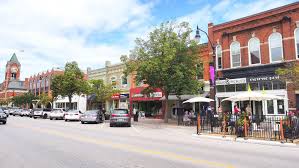 During Covid-19 it's still possible to have a bachelorette party however, it may have to be scaled down in size to adhere to the ever-changing group size restrictions.  Plan ahead to know what the requirements are in the area in which you want to visit are.  Also, it's always wise to book ahead if you are planning on doing a wine tour or any other activity.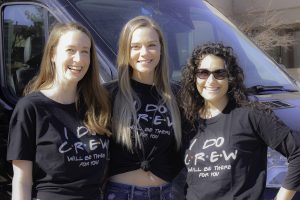 Let's hope that there are no more lockdowns and you're able to enjoy your bachelorette party this year.  There's lots of planning and organizing involved, when putting together a girls weekend.  Let us take care of booking an adventure for your group.
Cheers!