NEW ADDITION TO THE FLEET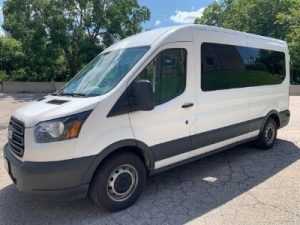 Our most recent addition to our fleet was a white 14 passenger Transit.  This vehicle was greatly needed, as the demand for our wine, cider, beer and custom tours increased hugely, when Covid-19 lockdown ended.  And the phones are still ringing constantly, as well as the many emails.
A plain white mini-bus seemed very boring to be taking our guests out on our adult field trips and adventures.  So we quickly decided to wrap it in bright blue to match our logo.
VOILA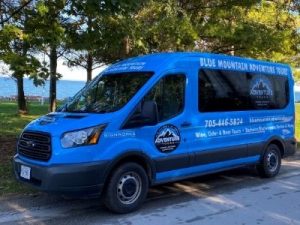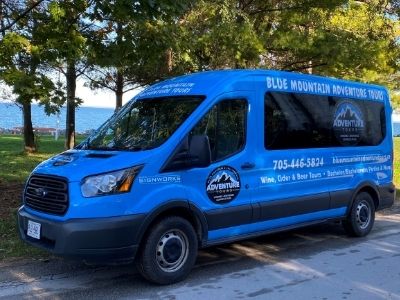 We're so excited to show off our newly wrapped Blue Mountain & Collingwood Adventure Tours' bus.  It not only promotes what we do, but also features some of our terrific partner venues: Side Launch Brewing Company, Grey & Gold Cider Company, Spy Cider House And Distillery, Ravenna Country Market and Blue Mountain Goat Yoga will be added soon.
Our guests always have fun inside and outside of our vehicles, and this one will definitely be on that they'll want to take group shots to post on social media.  We'll stand out for sure on the roads now.  The perfect time to book your adventure tour, and sample our region's finest wine, beer and cider, is when planning your visit to the Blue Mountain or Collingwood area.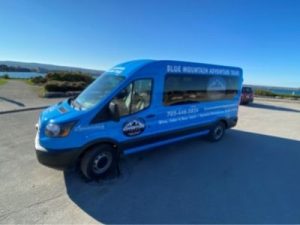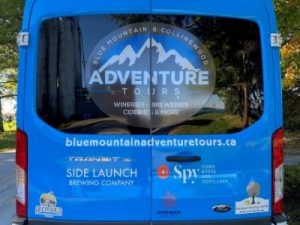 Look forward to seeing you soon!