Who isn't?  We're all experiencing "cabin fever" and anxious to reunite with family and friends soon.  If you're planning your escape, then read on.
Thanks for checking out our premiere blog post.  We have a new company name, but we're not new.  Formerly operating as Ace Transportation Group in Collingwood for 3 years, we've rebranded our tour/adventure side of operations as that name didn't speak to that branch of the business.  Our new name is Blue Mountain & Collingwood Adventure Tours.  To all our prior customers, you can expect the same great customer service you previously received.
There are so many wonderful places to visit in the Blue Mountain & Collingwood area from wineries, craft breweries, hiking trails and more and we'd like to share our knowledge with you in our blog.
Wine tours and wine tastings are our most popular with ladies, especially for a bachelorette party.  We're fortunate to have some great local wineries in our region that produce award winning wines.  Our groups are given insights into each vineyards' wines and guided through sampling.  If you discover one that you really like, you can purchase a bottle or two to take home.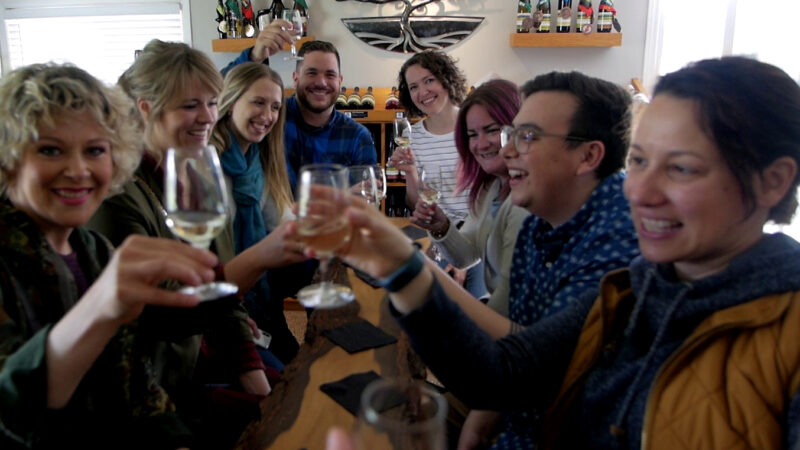 If you're craving the great outdoors, a guided hiking or snowshoe tour is a great way to get some fresh air, exercise and see some of Niagara Escarpment's amazing scenery.  Our guide has numerous certifications, so you can feel confident that you won't get lost.
Not into hiking but still enjoy nature and the outdoors?  A waterfalls and wine tour might be more your thing.  There's just a short hike/snowshoe from the bus to see these stunning falls.  Then sit back and enjoy some wine.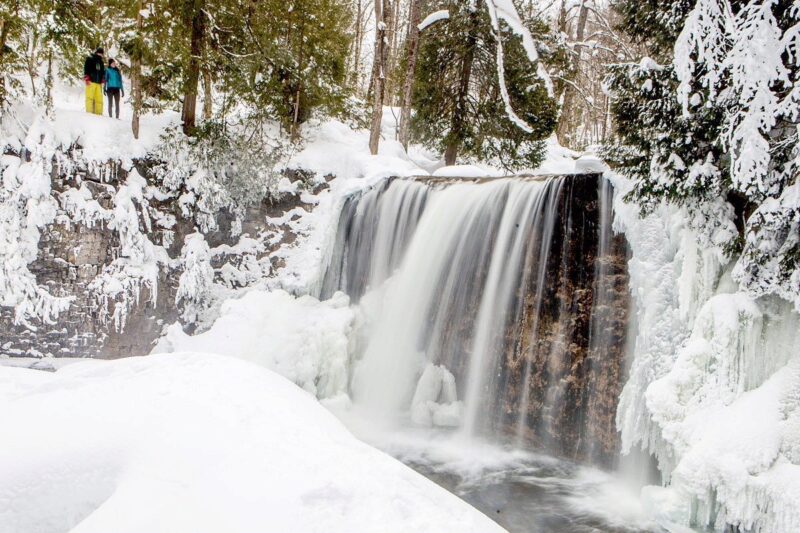 Guys (or beer lovers) might prefer a custom tour to some of our local craft breweries or axe throwing.  A great idea for a bachelor party or just an excuse to get away.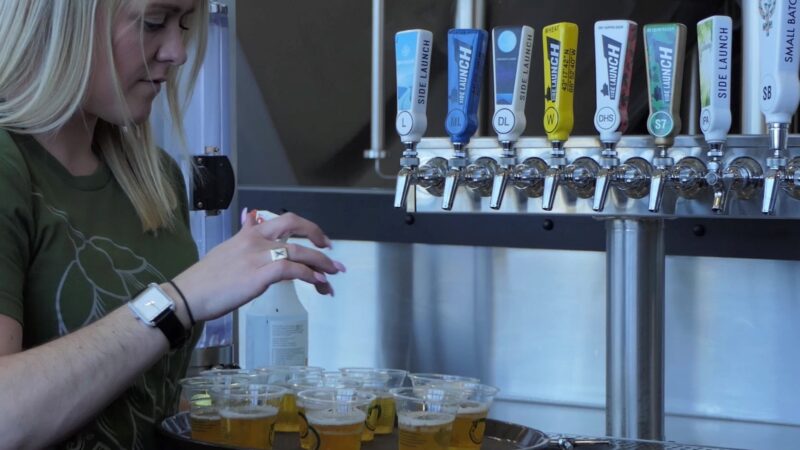 Rest assured, we follow all provincial guidelines and have implemented many Covid-19 safety measures, so have our vendor partners.  Unfortunately, during these times some of our partners are not opening for groups of any size.
If you and your friends are looking for safe, fun things to do in Collingwood or the Blue Mountain area, our tours and adventures are year-round and just what you need after being cooped up for too long.
Look for future blog posts every other Thursday at 1:00 p.m.  Please feel free to share this post with your friends.
We hope to see you soon!