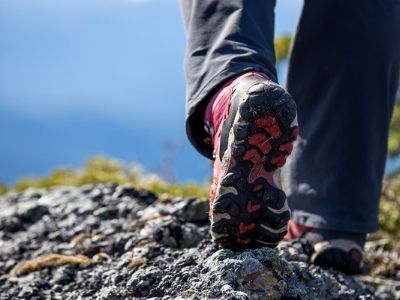 Canada has some pretty incredible landscapes ranging from coastal rainforests and mountain ranges, to colourful meadows and rugged cliff sides – with options to suit every fitness level.
To fully appreciate these different sceneries, you need to explore them by foot, so lace up your hiking boots as we go through the basics of hiking.
As a beginner, you might be wondering what you need to know to start and that's why we've come up with this simple guide to help you plan for your first hiking experience.
This backpacking checklist is your guide to packing smart for hiking:
Closed-Toe Shoes – You need light, easy-to-move running shoes, preferably sneakers.
Comfortable Clothing – A light t-shirt and probably sweatpants/shorts in the summer or warm clothing when it's cold.
Insect Repellent – Insects especially mosquitoes and soldier ants are never friendly especially when hiking, if you have insect repellents apply to skin, clothing, or other surfaces to  discourage insects . A soldier ant in your pants is a ticking time bomb waiting to explode.
Camera – if you don't do anything else, you need to take Insta-worthy photos. I mean, how would other people know you went hiking? *wink*. Memories, they say, "last for a lifetime".
Sunscreen – You should ALWAYS have a tube of sunscreen to protect your skin from sun rays.
Sunglasses – Protect your eyes from the sun, while looking cool.
Water bottle and Snack Pack – You will get dehydrated and hungry for sure, always go with a water bottle and some snack
First Aid Kit -It's always important to be ready for any emergencies.
Trail Map – If you're going to an unknown location, it's always a good idea to print off a map, or  download an app, before you head off.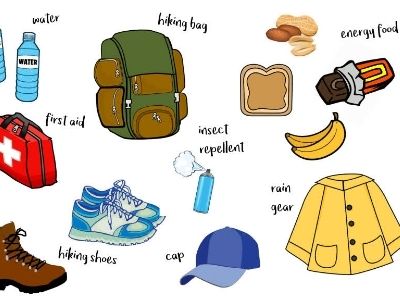 Join a Hiking Group
Hiking is more fun and also safer to do with people who are at least relatively known to you. You can join a hiking group and be sure to make life long friends when you hike.  Or go with someone who is an experienced certified guide on a Guided Hiking Adventure.  They know all the hidden trails, dangers to avoid, picturesque sites and you won't get lost.
Pick the Best Trails
As a newbie, you should pick your first trail carefully. Luckily, there are so many great trails in Canada.  The 725 km Niagara Escarpment, which began some 450 million years ago as the bed of a tropical sea, has numerous side trails where you'll discover nature and stunning scenery.

Check the Weather
Before going for a hike, do check the weather for the day or following days, if its more than a day's hike you're planning. This is advantageous as it would help you know what clothing you need. Would you need something to keep warm or something to keep cool? Would you need a rain jacket or not?
Hiking is a 4 season activity that provides adventure, physical fitness and is beneficial for mental health.  So, unplug, get outdoors, go for a hike and connect with nature soon!  Remember though, to respect the surroundings and leave nothing but your footprints behind.  If you're planning on visiting the Collingwood or Blue Mountain area and have a small group who'd like to explore some amazing hiking trails (whether experienced or not) in our neck of the woods, check out our hiking adventure.
Enjoy!